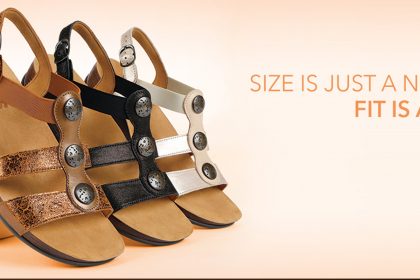 SAS Shoes is Open in Plaza Colonial
Handcrafted leather shoe, handbag and accessory maker opens second Tucson location at the SW Corner of Campbell and Skyline Drive.TUCSON, AZ – 10/04/2017 (PRESS RELEASE JET) — San Antonio Shoemakers (SAS Shoes) opened its second Tucson location at Plaza Colonial in August. This family-owned global company offers stylish, quality craftsmanship shoes for women and men, as well as premium leather handbags, shoe care products, and accessories.
"We noticed many of our customers who lived in this area were driving to our Grant Road store," said Jamie Rabbito, Head of Retail. "Plaza Colonial is a great location to provide more convenience to our existing customers.   It also gives SAS the opportunity to introduce new customers to our great selection of style and sizes while presenting a one on one, personal shoe fitting experience."
The shoe store is a perfect fit for Plaza Colonial's beautiful landscape and its mix of fine galleries, upscale stores and restaurants. Discerning shoppers will discover more than high-quality leather shoes, handbags, and accessories. SAS also offers personalized shoe fittings and an unparalleled selection of sizes —88 sizes for women and 104 for men—and widths including slim to triple wide.
"Because we are handcrafted in America, we also offer services like special make ups in your choice of leather, single pair options, and pairs sold in different sizes," said Ms. Rabbito.
"SAS is an excellent brand for Plaza Colonial. Their approach to customer care and service, as well as high-quality craftsmanship, is exactly the unique and tailored goods our shoppers come here for," said Bruce Romano, Designated Broker, and President, Romano Real Estate Corporation.
SAS Shoes is open for business at 2890 E Skyline Drive, Tucson, AZ. New fall styles have arrived, including two hot sellers; Scenic, a ballet flat, and Milano, a pump with extra comfort built in. This store joins over 200 SAS stores located in the US and abroad, inspiring an ardent customer base and continuing to take extra steps, so customers can too.
###
About SAS Shoes
In 1976, San Antonio Shoemakers (SAS) started a quiet revolution in footwear offering superb craftsmanship and extraordinary comfort. Co-founders Terry Armstrong and Lew Hayden countered a national trend of diminishing quality and cheap foreign manufacturing when they began making shoes that set a new standard in footwear. Today, the company still makes handcrafted shoes in Texas to exacting standards with the very best materials available, making its own shoe forms so that it can offer an unparalleled fit—88 sizes for women and 104 for men—and astonishing comfort. Carried in 200+ SAS stores and in retailers in the United States, Canada, Mexico, Australia, Korea, Kuwait, UAE, Saudi Arabia, Panama, Chile, Italy, Israel and England —the San Antonio Shoemakers brand is a humble American success story, and continues to be a family-owned enterprise driven by an obsession with fit and quality.
About Plaza Colonial
Plaza Colonial is an 80,000-square foot Spanish Colonial styled shopping center and garden office complex located in the foothills of Tucson, Arizona. Visitors find the locally owned art and design center by the landmark copper dome at the corner of Plaza Colonial, patterned after the dome on the iconic downtown Tucson courthouse. Shoppers can find a variety of upscale retail venues, including interior design studios, restaurants, galleries and spas, surrounded by a lush green courtyard and fantastic views of the nearby Catalina Mountains. Plaza Colonial, 2870 E. Skyline Drive, Tucson, AZ at the SW Corner of Campbell and Skyline Drive. Learn more at PlazaColonialTucson.com. For leasing information, call John or Dave at Romano Real Estate (520) 577-1000.
Media Contacts:
Company Name: SAS Shoes
Full Name: Jamie Rabbito
Phone: 210-305-2237
Email Address: Jamie.Rabbito@sas-shoes.net
Website: https://www.sasshoes.com/